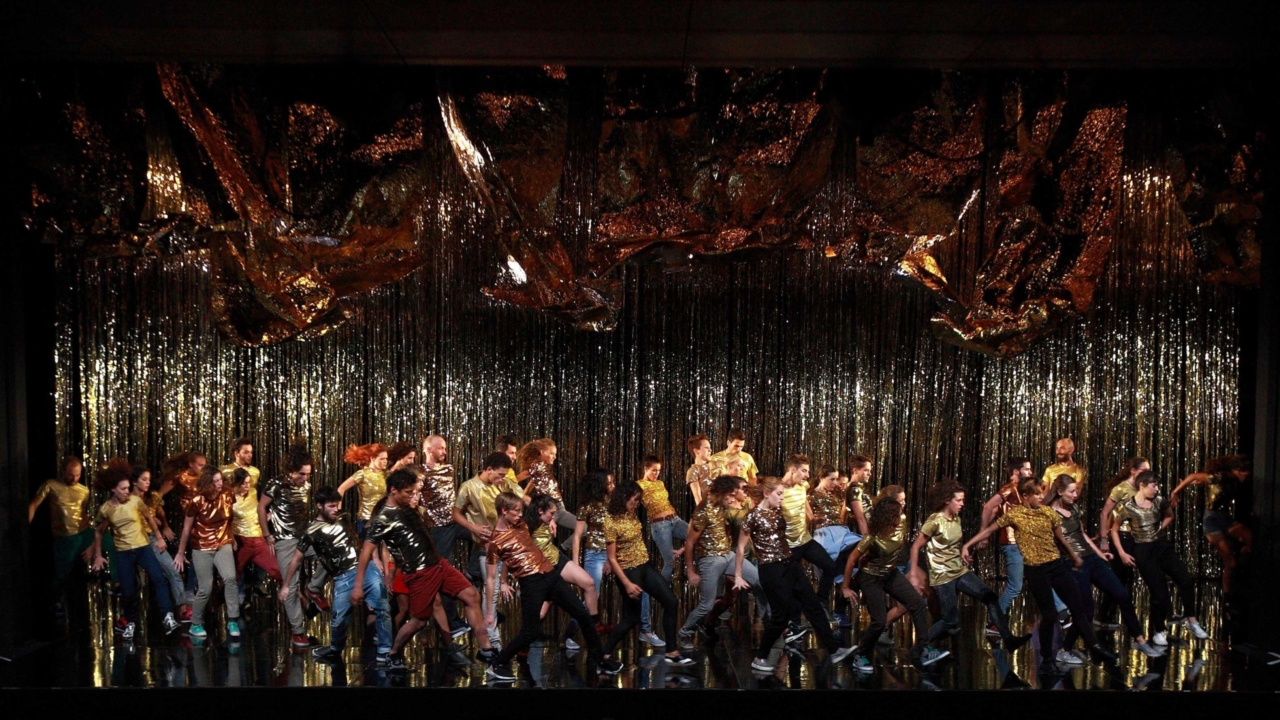 003 Sound of Music
FRANCE, ITALY, SWITZERLAND 2015/2016
Sound of Music
Yan Duyvendak/Olivier Dubois
Hybrid performative show playing with Broadway musical codes
ASSISTANT OF THE CHOREOGRAPHER/COACH/TRANSMITTER

For this musical piece of 12 singers-dancers, Yan Duyvendak collaborated with french choreographer Olivier Dubois to create 4 original paintings. The Rain Dance, the Finale combining crescendo and repetitive explosivity (signature of Olivier's style), is the highlight of the show. Local guest pre-professional dancers complete the cast.

Olivier Dubois trusted me to assist him during the creation process and follow the show on tour. I coached the 12 main performers and took charge of the cast changes. I transmitted 3 original choreographies to the local dancers in each city visited and in a limited time, developping an efficient and respectful of the creative spirit method of rehearsal. I adapted the setting in space in each theatre without ever yielding on the precision of the choreographic writing.



"... I transmitted the choreographies of Olivier Dubois, I adapted the stage space, I infused the artists with energy..."