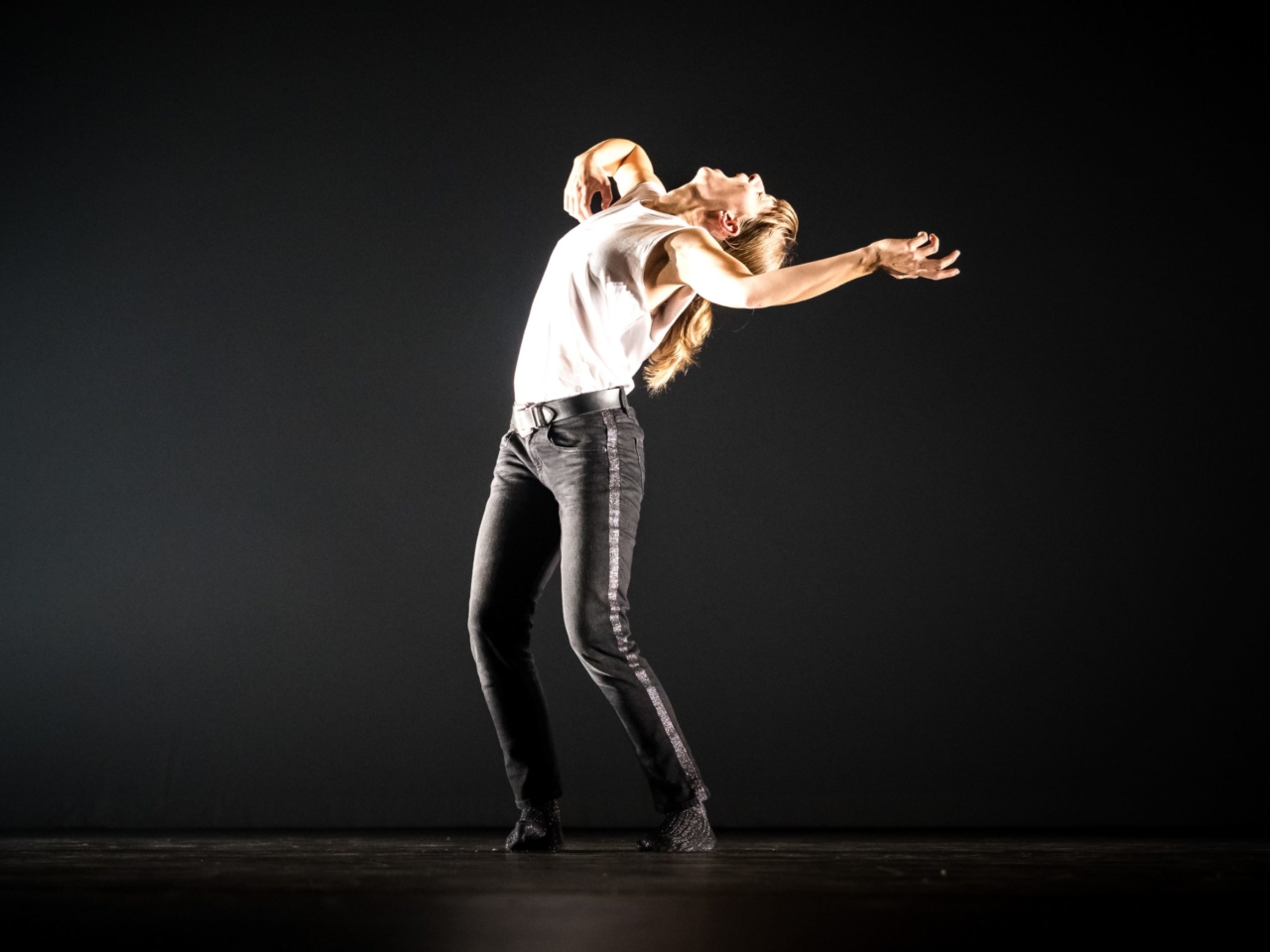 005 Quand je serai grande (je sera...
France, Canada 2018/2019
Quand je serai grande (je serais guitariste de) Michael Jackson
Marie Mougeolle
Contemporary dance solo and live music
MENTOR

French-Canadian artist based in Montreal Marie Mougeolle explores the hybrid practice of 'King of Pop' Michael Jackson to question the notion of identity.

At her request, I offered the artist a sharp look at her creative act. I served as a guide in her contemporary proposal by drawing on my knowledge of the world of spectacular jazz dance. I accompanied her in her body, musical, stage proposals during the first stages of research. I (re)questioned her about her original point. Together, we laid the foundation for this personal piece of work.